This weeks Milnathort and Kinross waxwing sightings have included:-
30 at the play park at Springfield Rd, Kinross on the 28th
14 in the trees behind Mavisbank on the 28th
70 at Pier entrance Kinross on the 28th
40 at the Millbridge Hall, Kinross on the 29th
30 Manse Rd,  with 14 over Ba' Hill and a 6 at Balfour Cresent, Milnathort on the 30th
70 along Springfield Rd, 15 by the High School, 60 in tall trees by the Kirkgate and 40 around the Pier on the 2nd December.
Birds are ranging far and wide around the local area. It was nice to see them at the Pier this afternoon.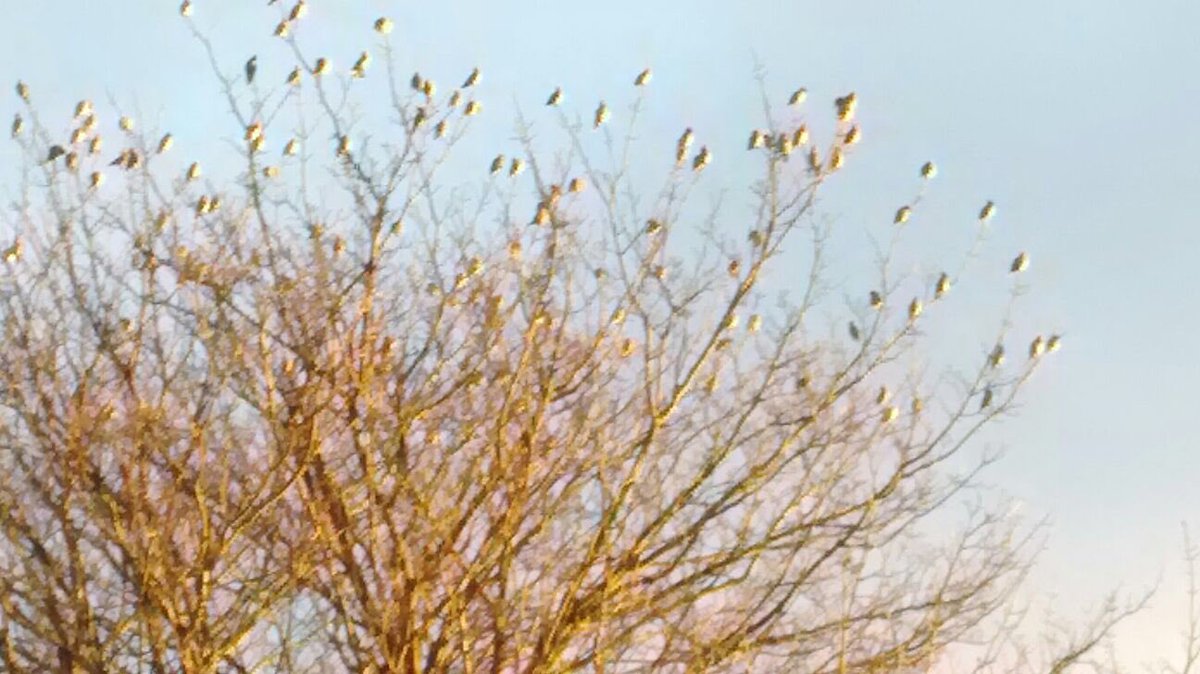 I love getting Whattsapp messages from David Alston like this of the Springfield flock!
Instead of eating berries, the waxwings were catching flies above the Sycamores at the pier.
They are very nimble and acrobatic in the air!
It was fun trying to get photos of them in the bright sunshine.
When they feed on berries they tend to be in quite big flocks for protection. When they are catching flies their food is less concentrated so they were spread right around the Pier car park this afternoon.
A waxwing takes a short break before going off on another flycatching sortie.
This weekend looks good for watching waxwings, Good luck hunting!